MASW seismic services, processing, equipment, rentals, and software
Since the early 2000s, MASW seismic services have become highly sought-after for numerous objectives. As such, surface wave methods have seen an incredible surge in popularity. However, it is important to remember that MASW seismic surveys are only one tool in the larger box of geophysical tools. To assist with projects that can benefit from such methods, here are three grassroots organizations that are eager to help with projects where MASW seismic methods can be of assistance.
To begin, one will find Geophysical Services LLC and its comprehensive array of near surface geophysical services. Second, there is the esteemed Dr. Choon Park, a MASW researcher and innovator of the user-friendly processing software ParkSeis. Last is Geophysical Equipment Rental LLC; it provides equipment rentals and sales at reasonable costs. All three are invaluable resources when it comes to mastering MASW seismic applications.
Geophysical Services LLC – MASW Services & Near Surface Geophysical Surveys
With over three decades of experience in near surface geophysics, Geophysical Services LLC offers a wide range of services and applications. Although MASW seismic methods are popular among many clients, it's important to consider the benefits of what other technologies may bring as well. Geophysical Services LLC provides comprehensive solutions so you have the choice to select whichever method suits your project best ( www.GeophysicalServices.com ). Have any questions about using MASW seismic applications? We've got you covered! Please read on for more useful information regarding our expertise throughout this network.
Site-specific MASW seismic survey design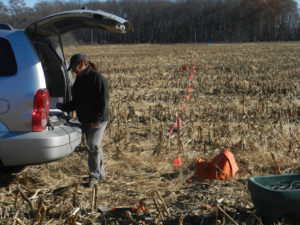 After reviewing the scope or goals of a project, Geophysical Services LLC can provide MASW seismic survey alternatives. The proposals take into account the project's objectives, local geology, and on-site features. With the exclusion of backscatter analysis or common offset analysis for void detection, MASW seismic surveys map shear wave velocities as a function of depth, which also correlates well with the stiffness of materials at depth. To effectively measure subsurface conditions and determine material stiffness, one must optimize a series of survey factors. These include geophone spacing, array length, seismic source type, number of channels or geophones used, the choice between spiked geophones or a land streamer along with the vertical and horizontal resolutions requirements. By leveraging these elements, you can save in the long-term and execute an MASW seismic survey that is tailored to your exact site.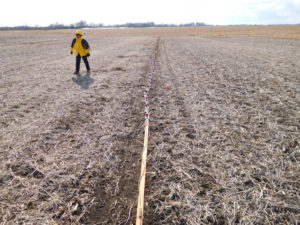 When a high-resolution MASW seismic survey is not likely going to provide cost effective results or not meet the primary objective, clients should contemplate using alternative near surface geophysical techniques. To maximize accuracy and confidence in the results obtained, it is crucial to consider multiple geophysical approaches rather than relying solely on one method. This ensures that additional perspectives are included and minimizes potential shortfalls related to a single approach. Through the years, conducting a phased approach has been successful. This cost-effective strategy allows customers to evaluate a site by using more affordable reconnaissance-type methods that screen a site for inconsistencies, which may be directly or indirectly related to the primary objective. More economical procedures typically include widely spaced MASW profiles, electromagnetic terrain conductivity surveys, or capacitance coupled electrical resistivity with a towed array. On the other hand, medium-cost services are more likely to be profile lines using a low-frequency high-stacking GPR (e.g., Sensors & Software Ultra pulseEKKO system), more closely spaced EM data, medium spaced MASW profiles yielding low-resolution cross-sections, or limited 2-D electrical resistivity imaging (ERI) surveys. For an advanced approach, gridded GPR surveys, closely spaced EM measurements, 2-D or 3-D ERI, or MASW may be employed, as needed.
MASW Seismic Survey Data acquisition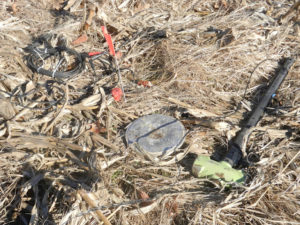 Optimizing an MASW seismic survey is critical for success. Every minor detail matters—from the type of geophones to the cable design, and even down to the MASW seismic source used. Poor data acquisition can ruin a perfectly designed configuration, so we offer a variety of options tailored to the project's needs. Geophysical Services provides a wide selection of options for MASW with twenty-four, forty-eight, seventy-two, and ninety-six channel systems. Depending on your project's requirements, you can choose from diverse geophone frequencies ranging from 2 Hz (a unique option) to 4.5 Hz, 14 Hz, 28 Hz, or 40 Hz. You also can select between spiked geophones, which are planted in soil, or a land streamer that can be towed behind vehicles – both accompanied by cables offering spacings up to fifty feet apart!
When requested, our innovative cable designs offer the superior benefits of an optimized non-linear expansion (ONE) MASW array. When a MASW survey is conducted with a ONE MASW array, it enables geophones to be positioned in close proximity at the front of the cable and further apart as you move down to the far end. This empowers operators to capture both short wavelength Rayleigh waves that accurately characterize near surface layers while also detecting longer wave lengths for deeper units. Choon Park, Arthur Fromm, and other experts presented their novel MASW survey with an unevenly spaced receiver array (USRA) technique in the SEG 2019 paper (titled MASW SURVEY WITH UNEVENLY SPACED RECIEVER ARRAY (USRA) by Choon Park, Arthur Fromm, and others). Utilizing this groundbreaking method is only made possible by ParkSeis software–the only known commercially available MASW analysis program capable of processing the unique geophone spacings. To my knowledge, no other solution can match its capabilities!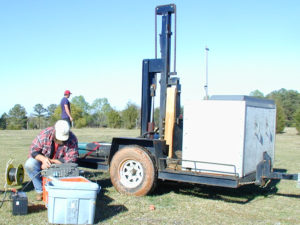 Data processing and report presentation
After collecting data, Geophysical Services LLC offers active, passive microtremor, refraction, common offset, and back scatter analysis processing as well as active/passive combined MASW seismic surveys. Since we do not want to repeat ourselves with content here, please refer to the section on Choon Park's skill set.
Whatever the requirements, reports for customers can be tailored to meet their needs. For instance, we offer a comprehensive letter report with colorful plots and a detailed analysis of the services conducted. By taking this customized approach, Geophysical Services LLC can create visual presentations that require minimal explanation. In addition, if you want a more thorough analysis of the subsurface conditions, our team is equipped and available to provide additional near surface geophysical techniques and reporting as needed.
Contact Geophysical Services LLC
Get in touch with Geophysical Services LLC at 262-242-4280, email geophysics@geophysicalservices.com, or send a letter to PO Box 309, Mequon WI 53092 – we look forward to hearing from you!
Park Seismic LLC for premium surface wave processing software and MASW processing services
Choon Park is a notable leader in the seismic data industry and has made exceptional progress in researching, developing, and deploying various applications of surface waves. His groundbreaking work on Rayleigh wave near-surface applications is highly acclaimed within the scientific community such that each reference to this topic rarely fails to give mention his name or projects with collaborators. With an extensive portfolio of MASW related project experience under its belt, Park Seismic LLC boasts confidence as a full-service provider for field logistics planning, data analysis, and reporting needs.
Introduction to Dr. Choon Park and Park Seismic LLC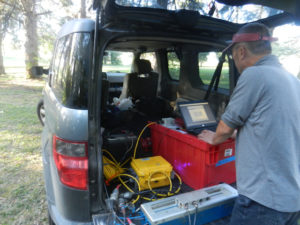 Dr. Choon Park is a renowned expert in seismic methods for near-surface geotechnical investigations, having been the first author of two widely recognized publications: The multichannel analysis of surface waves (MASW) (Park et al., 1999) and The swept impact seismic technique (SIST) (Park et al., 1996). Dr. Park received his Ph.D. from the University of Kansas (KU) (1995). In the early 90s, Dr. Park began to research surface waves that eventually evolved into what is now known as the multi-channel analysis of surface (MASW) method. He conducted his work in this field during his postdoctoral fellowship at Kansas University's Kansas Geological Survey (KGS). We understand that, while a research scientist for KGS, he published more than one hundred papers centering on MASW and its effectiveness. He is the mastermind behind ParkSEIS software for MASW analysis, and also the author/co-author of various near surface seismic data processing packages that are now renowned worldwide, such as SurfSeis, WinSeis, and Eavesdropper.
ParkSEIS MASW software: Advancing MASW Analysis and Post Processing with User-Friendly Software and Training Support
Dr. Choon Park founded ParkSeismic LLC in 2007 to provide a user friendly solution for the analysis of MASW (Multichannel Analysis of Surface Waves) data, which was initially detailed in his article published in GEOPHYSICS (Park et al., 1999; GEOPHYSICS). The purpose of the software package is to generate shear-wave velocity (Vs) information as 1-D profiles, 2-D cross sections, and depth slices. ParkSeismic's MASW analysis application software is user-friendly and easy to learn for geophysicists, engineers, and other professional personnel alike. Dr. Park has over two decades of experience providing educational and training support regarding the use of MASW. He has taught MASW training courses at over twenty geophysical and geotechnical conferences, as well as providing online tutorials and direct contact support to ensure that users are able to get the most out of ParkSeismic's software package. This dedication to customer service is demonstrated in ParkSeismic's commitment to providing the best possible user experience for everyone involved.

As a reviewer, I can certainly attest to the fact that ParkSeis MASW software applications provide an informative experience for users by guiding them through various processes. ParkSeis' MASW wizard steps one through importing surface wave records, applying field geometry, and creating dispersion images. Additionally, it automatically extracts curves based on the fundamental mode along with inverting the curves. The end result is a presentation of shear wave velocity as a function of depth. With the help of ancillary operations, passive MASW seismic data analysis, backscattering analysis (BSA), common offset presentations, and Vs30 seismic site classifications are made easy. ParkSeis software can be acquired for rental or purchase. For those eager to learn how to process MASW seismic records, they have the choice between online versions ParkSeis or single PC versions that are secured with a dongle. For these reasons, I think ParkSeis MASW software provides a user-friendly experience and covers all the bases to get the best surface wave results available. ParkSeis is very popular among geophysical experts, professionals, and engineers
Park Seismic LLC data processing services and equipment

If you're looking to outsource the MASW seismic processing, Choon is the professional for you. With free pre-survey consultations and a streamlined field process for data acquisition, not only can cost overruns be reduced but also time in the field can be reduced. Anyone familiar with refraction/reflection surveys will soon find out that not having to deal with blind zones, hidden layers, having to plant geophones, and following straight line paths are good reasons to strongly consider transitioning over to conducting MASW surveys. Consider Park Seismic services, I think they will make your life easier!
When requested, Park Seismic LLC's processing services have provided MASW seismic data and analysis results within 48 hours of receiving the raw field data, which is quite impressive. They present the processed results in an easy-to-understand format with well-explained color scales. Park Seismic can also provide 2-D elevation corrected cross sections besides 1-D profiles and depth slices. These services make Park Seismic LLC the first choice for many geophysical professionals who are looking to get reliable processed MASW results quickly.
Introducing Choon Park's Dedicated MASW Package with 1-Year Technical Support!
There is now a package available for MASW surveys that comes with all the necessary field equipment and software for data analysis. The package is designed for active, passive, and active-passive types of MASW surveys and can be used for seismic site characterization, 2D mapping of shear-wave velocity (Vs) to characterize soil-bedrock, velocity (Vs) mapping for anomaly detection, back scattering analysis (BSA), and common-offset sections.
The package comes with the 24-channel DAQlink 4 seismograph from Seismic Source Company (SSC) based in Ponca City, Oklahoma. The package also includes low-frequency (4.5 Hz) vertical geophones, seismic cable, hammer switch, and trigger extension cable. Additionally, it comes with the ParkSEIS-AUTO software which can fully automate MASW field data sets processing for all previously mentioned applications. The seismograph has been customized for MASW surveys, which means some features like GPS and continuous recording that are not required for this type of survey have been removed. This customization has resulted in a total cost of under $27k including a land streamer, which is less expensive compared to other competitive models costing over $40k. The package also includes 1-year technical support. You can request a detailed quote for a complete package.
Contact Park Seismic LLC
To learn more about Park Seismic, you can call Dr. Choon Park at 347-860-1223 or email him at choon@parkseismic.com with any questions or inquiries you may have. Feel free to contact the company in writing via address: Dr. Choon Park, Park Seismic LLC, Shelton, Connecticut Tel: 347-860-1223 for further assistance and information on their services available by visiting www.masw/Services .html
Geophysical Equipment Rental LLC sells and rents MASW seismic equipment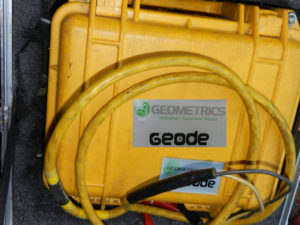 Geophysical Equipment Rental LLC provides a comprehensive range of surface wave seismic equipment for both rental and purchase. Our selection includes options for all levels of seismic surveys, from small surveys to large-scale projects where only the highest-performance gear will do. Their equipment is tested and maintained to ensure accuracy and reliability.
Readers like you have a need for MASW seismic applications. If you are looking to rent or buy, then there is a passion to learn more and a desire to find people that can help guide you through the learning curve while providing excellent customer support. As with any product or service, there are those who are only in the business to make a profit and then there are those who live for the product. With the introduction of Geophysical Equipment Rental LLC, you have been introduced to three organizations that live for the product and can get the job done. The last organization, Geophysical Equipment Rental LLC, continues this mission of excellence offering the necessary equipment and passion of service to conduct 1-D, 2-D, and 3-D active source or passive source MASW seismic surveys successfully.
Geophysical Equipment Rental LLC has everything you need to rent or buy seismic equipment for MASW surface wave surveys.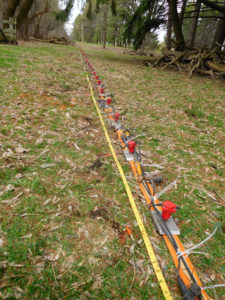 Geophysical Equipment Rental LLC offers exceptional customer experience, top-notch equipment that is user-friendly, with reasonable prices: all the elements for an exemplary supplier. Their experienced personnel are always available to answer inquiries. In addition, a qualified technician professionally tests each system upon its return and prior shipment. Each product is ready to use upon delivery. With every rental, customers can access help nearly every hour of the day and night – seven days a week since Geophysical Equipment Rental's customer service representatives carry their phones at all times. Geophysical Equipment Rental LLC often help our competitor's customers when they cannot get assistance. Commonly, these are easily-fixed issues like forgetting minor details on how to use the system or complicated operating instructions. But sometimes, larger issues arise such as a cable getting damaged in the field, batteries failing, software locks up, or unexpected processing procedures that require immediate attention–necessitating real-time assistance, overnight replacements, and/or suggestions for on-site fixes.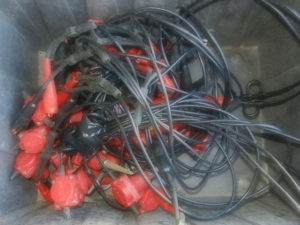 Geophysical Equipment Rental LLC offers only the best: 24, 48, 72, and 96 channel Geometrics Geode systems! They even provide a rollbox by Geostuff that has up to 96 channels coming in and 24 channels out. Therefore, an operator only needs one 24 channel seismograph to roll through 96 planted geophones planted. Geophysical Equipment Rental LLC's geophones range from 2 Hz to 40 Hz and come with Mueller clips or Kooter plugs. While offering Geostuff land streamers, Geophysical Equipment Rental LLC personel have been involved with significant research and development of alternative land streamer designs. Today, the design includes stainless steel plates, low friction skid plates, and a tow strap with a Kevlar membrane, which nearly eliminates any stretching. Finally, the longest set of cables available Geophysical Equipment Rental LLC offers will cover over 2,500 feet. For those depths, one would clearly need to rent our 700 lb elastic wave generator or heavy class vibrator.
Visit us at Geophysical Equipment Rental LLC
Are you in need of geophysical equipment? Look no further than Geophysical Equipment Rental LLC! Visit their website at www.GeophysicalEquipmentRental.com, call them at 262-442-6327, or shoot an email to Rent@GeophysicalEquipmentRental.com for more information about the services they offer and how to rent your desired geophysics equipment today!
Geophysical Services LLC, Park Seismic LLC, and Geophysical Equipment Rental LLC your Geophysical Network
In short, the above organizations are devoted to offering assistance. Regardless of the type of geophysical support needed, these companies can provide it. Furthermore, most of their information is based on professional work and field experiences and opinions; not from reading any sort of marketing materials or technical documents. Whenever you need help with a project, reach out to Geophysical Services LLC, Park Seismic LLC and/or Geophysical Equipment Rental LLC for further support – often all three will collaborate in order to ensure its successful completion!